Who We Are
Founded in 2020 by Damian Jordan, Artistic Director, and co-founders Erin Masleck, Kim Froese, Louise Forsyth, Emma Goertzen, Anne Morgan, Katrina Lybbert, Brenda Wong, Leslee Mueller and Jo-Ann Masleck, we are an non-auditioned adult community choir in Calgary, Alberta. With our love of choral singing, we aim to pursue personal growth and musical excellence through the production of choral concerts, workshops, and travelling tours.
Celebration of Official Society Status October 28, 2021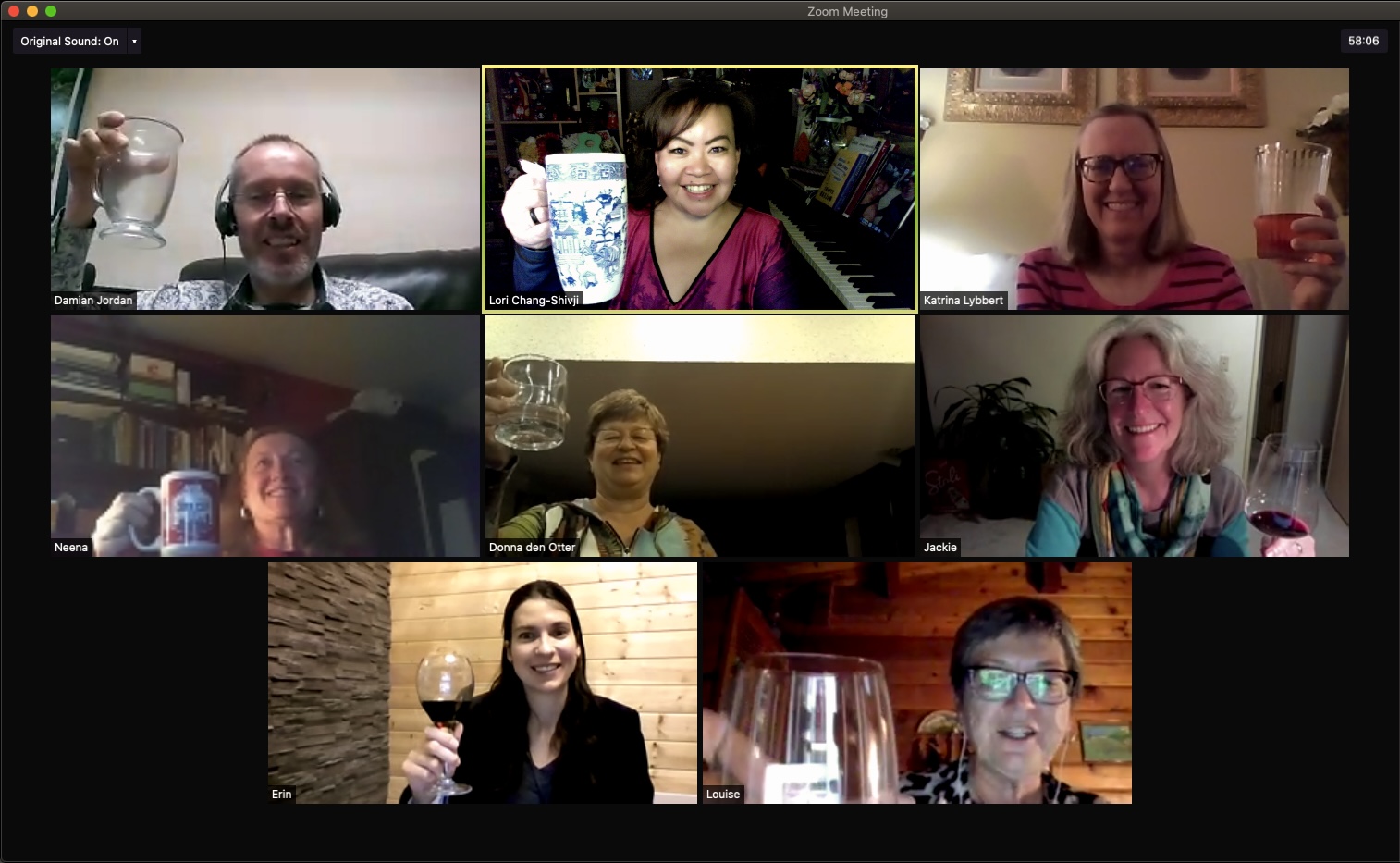 Our Vision
To...
Enliven choral singing by celebrating the past and joyfully exploring the possibilities of the future in a global and local multi-cultural, emotional, spiritual and heartfelt context.
Embrace and include all individuals and cultures - we are bundles of joy to be loved and cherished and choral singing is one way to do this.
Allow music to connect us to our innermost hearts - this includes physical (heart beats have been shown to sync up when singing), emotional and spiritual connections.
by...
Making the words and music understandable and authentic to the culture that produced them.
Singing together to find the hidden "rhythm" which some people describe as the "beat", "flow" or being "in the zone".
Working on breathing that is more than just supported singing - it is the foundation of choral inspiration. A choir that breathes together, sings together!
Focusing with intent on listening to each other, vowel formation and voice placement which come together to produce the magic of singing - making beautiful sounds that are more than the sum of their parts.